Baffonero Club for Wine Lovers

Why join the Club? To experience the story of Baffonero first hand and to enjoy a range of exclusive benefits.
First and foremost, you can purchase certificates for this great wine en primeur. En primeur certificates, as is also the case in France, allow you to purchase Baffonero when the wine is still maturing in the barriques and therefore at a preferential price compared to the wine's cost when it hits the retail market and is sold in the best wine shops.
Each certificate is good for three bottles encased in a wooden box. A period of a few months typically passes between the purchase of the certificate and the delivery of the wine, corresponding to the time associated with the refinement of the wine.
The certificate can also be sold to third parties or can become a unique gift of great value, offering a double surprise to those who receive it: upon receipt of the certificate and later upon receipt of the wine.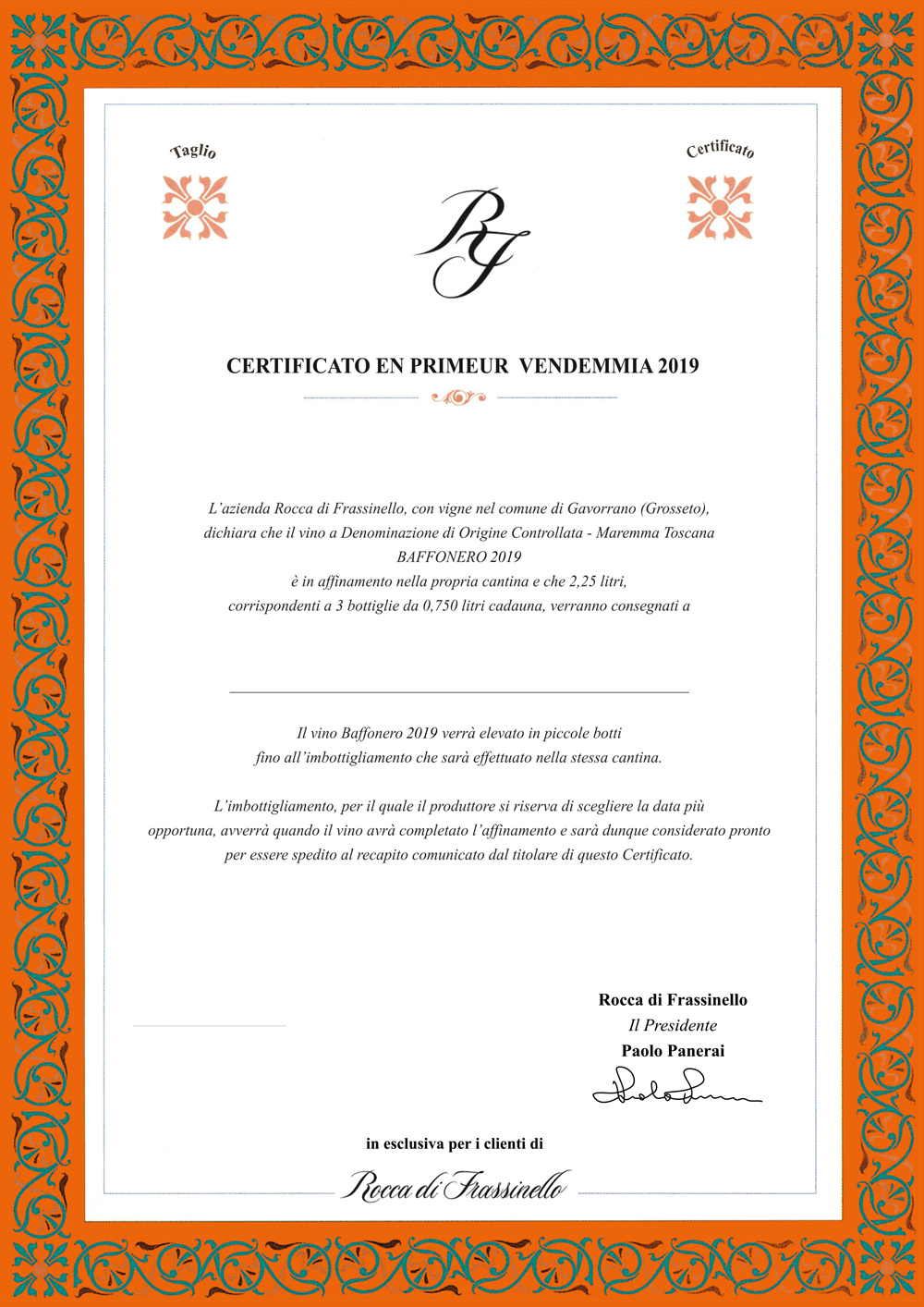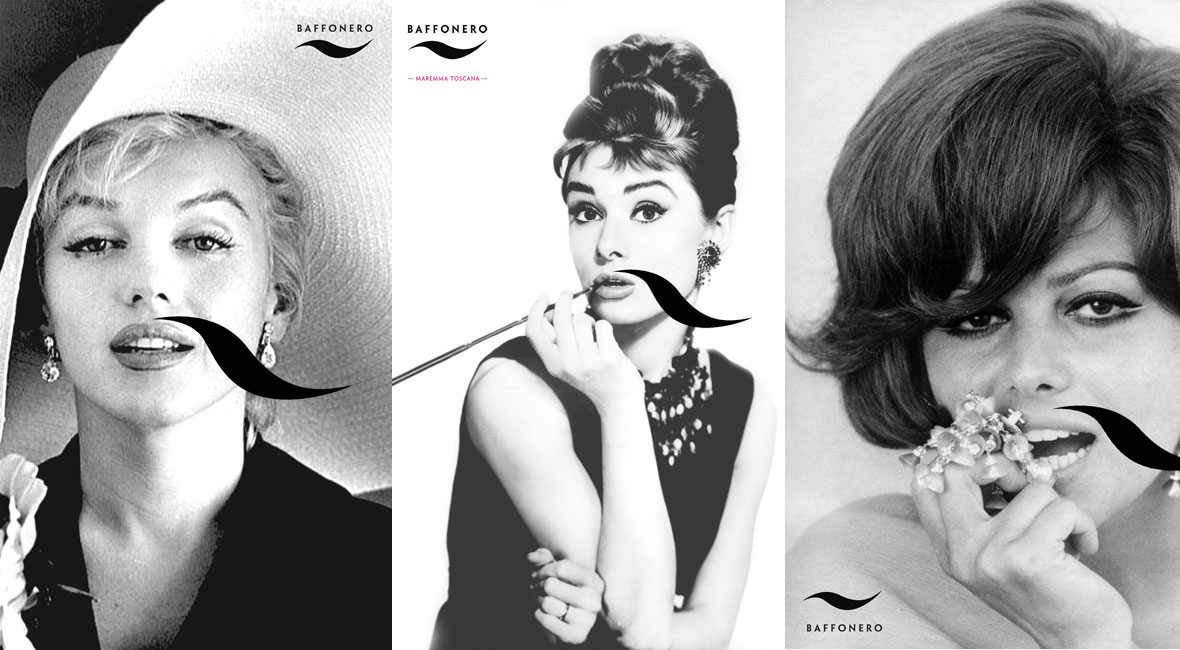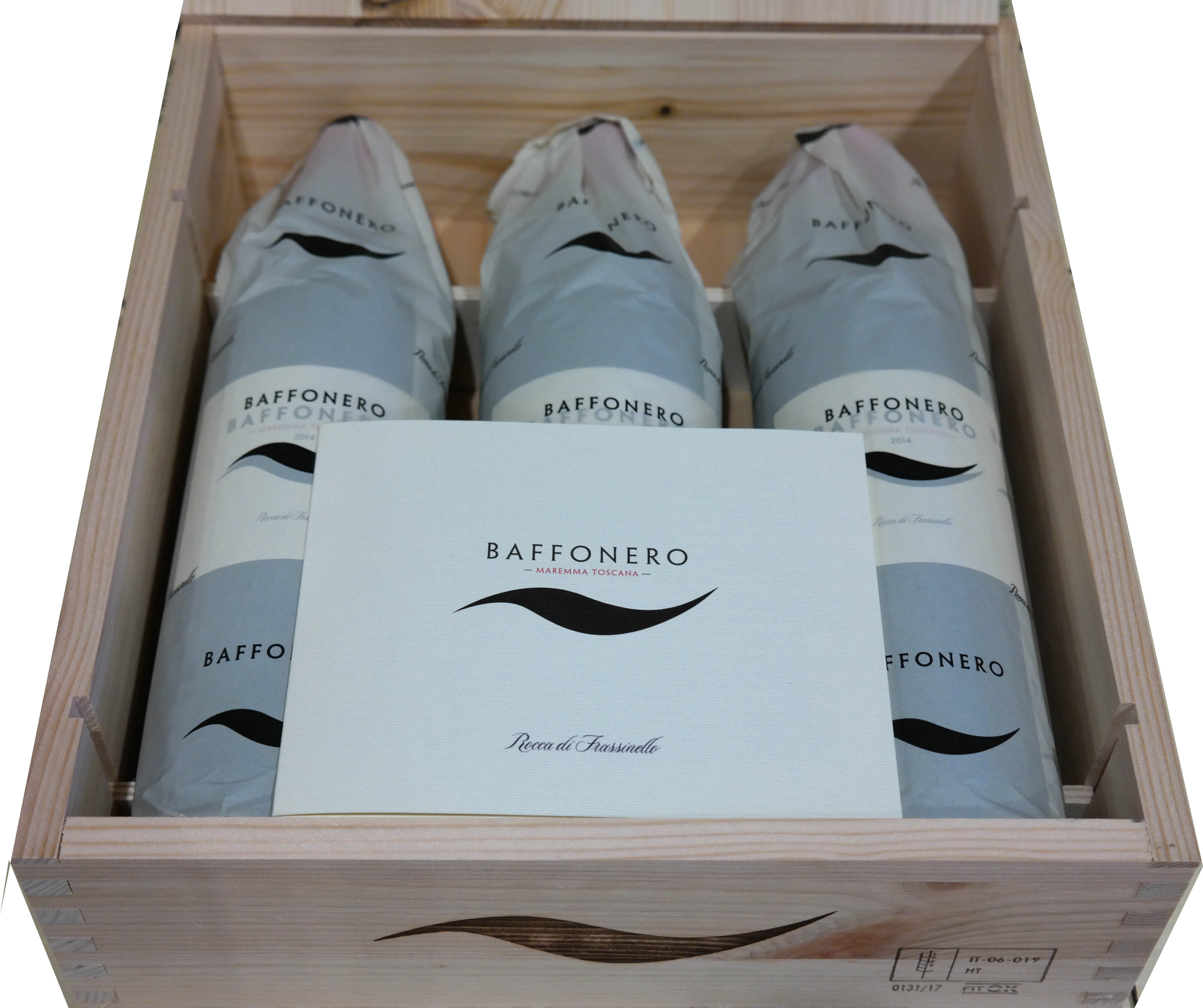 But there are also many other benefits to enjoy as a member of the Baffonero Club:
possibility to spend a weekend for two at Rocca di Frassinello to visit the cellar and take part in a private wine tasting (hospitality included);
possibility to buy special and limited editions, also in large formats, signed by our oenologist;
possibility to customize the back – label of the bottle for a special gift;
the new Baffonero members will receive, of course, the Baffonero Club membership certificate and an original poster with the image of some famous movie stars that express the salient features of Baffonero: Sexy as Marilyn Monroe, Elegant as Audrey Hepburn, Explosive like Claudia Cardinale.
Please inquire about the Baffonero Club.