I SODI DI S. NICCOLO' 2015 AWARDED WITH A "STRATOSPHERIC" 98/100 BY ANTONIO GALLONI
Stratospheric! That's how the wine critic Antonio Galloni describes I Sodi di S. Niccolò 2015 to justify the terrific 98/100 awarded to this extraordinary vintage.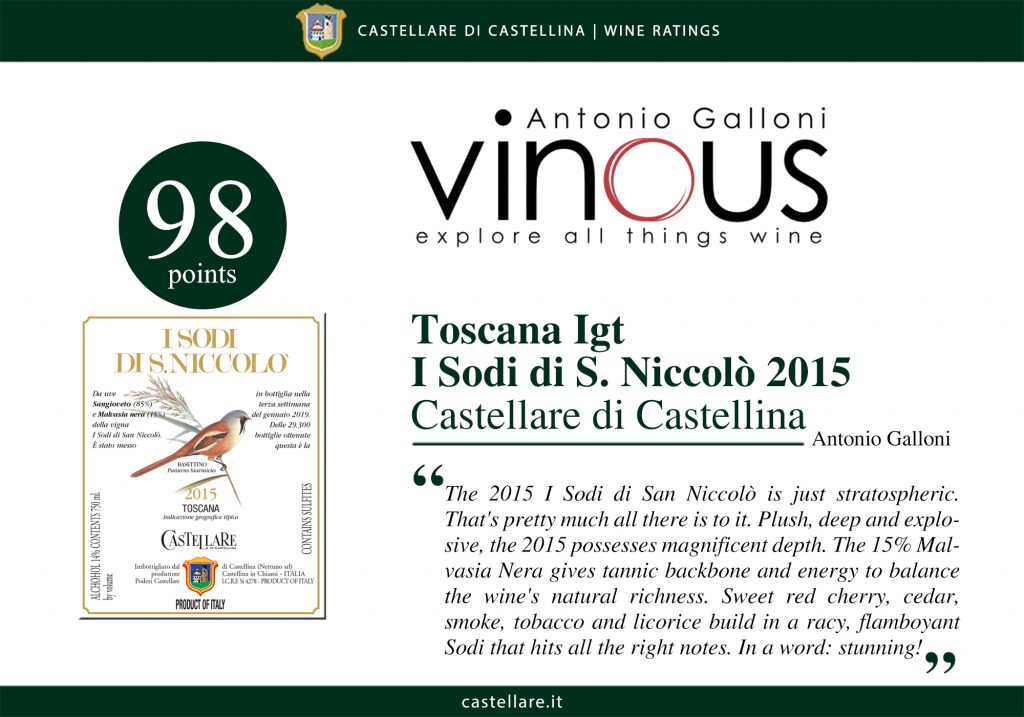 "The 2015 I Sodi di San Niccolò is just stratospheric. That's pretty much all there is to it. – writes Antonio Galloni in his review – Plush, deep and explosive, the 2015 possesses magnificent depth. The 15% Malvasia Nera gives tannic backbone and energy to balance the wine's natural richness. Sweet red cherry, cedar, smoke, tobacco and licorice build in a racy, flamboyant Sodi that hits all the right notes. In a word: stunning!".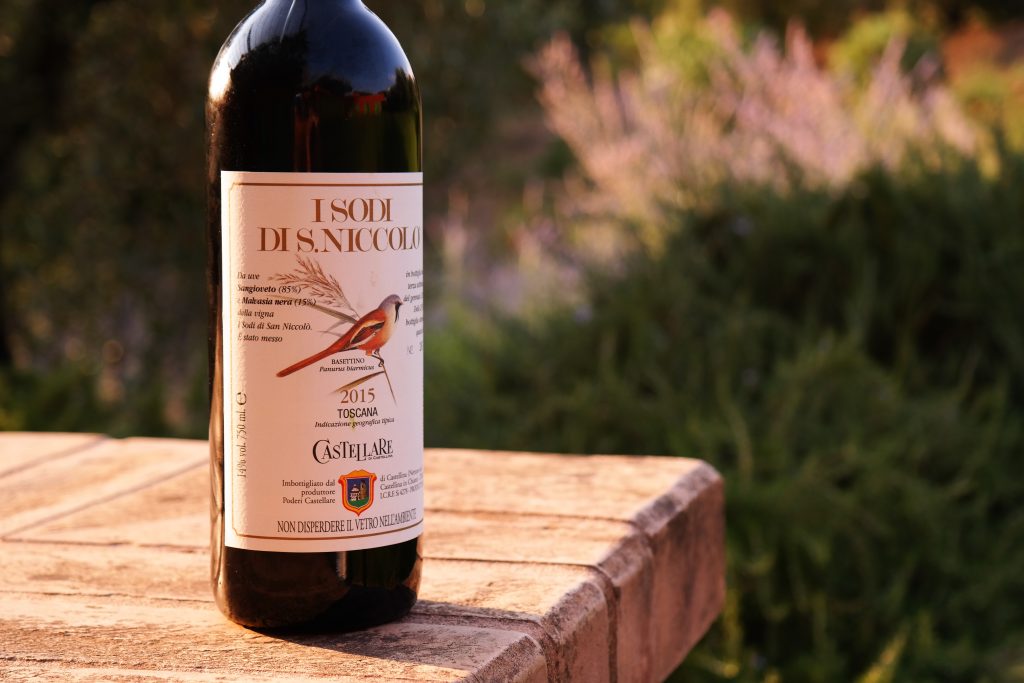 Following the 96/100 already awarded to the vintage by James Suckling and the 93/100 by Wine Spectator, this fantastic rating rewards the quality of a wine that fully expresses the authenticity of the Chianti terroir and the great skill of our chief oenologist Alessandro Cellai and his team. I Sodi of S. Niccolò is the flagship wine of Castellare di Castellina, a company founded in the 70s by Paolo Panerai in the Chianti Classico area. It was the first Italian wine to be included in Wine Spectator's inaugural Top 100 list (1988) with the 1985 vintage, and again in 1989 with the 1986 vintage.

Repeatedly awarded Tre Bicchieri by Gambero Rosso and Cinque Grappoli by Bidenda, it is one of the very few Supertuscans made with autochthonous vines, showing the greatness of Sangioveto (85%) accompanied by Malvasia Nera (15%). After an initial and strict selection in the vineyard followed by a second in the wine cellar, the grapes ferment in the steel tanks at a controlled temperature. At the end of malolactic fermentation, the wine is poured into oak barrels of Allier, Troncais, Nevers, Limousin and Vosges, made from different batches, for 12-18 months of aging, according to the vintage.

Tags: Antonio Galloni, Castellare di Castellina, Chianti Classico, I Sodi di San Niccolò, Supertuscan, Toscana, Vinous