MORO DI TESTA, THE NEW GRAND CRU BY FEUDI DEL PISCIOTTO
A great wine based on Syrah and just a small part of Nero d'Avola, the prince of Sicilian vines. Feudi del Pisciotto releases Moro di Testa, the new Grand Cru of the Sicilian estate, part of the Domini Castellare di Castellina group, located in Val di Noto.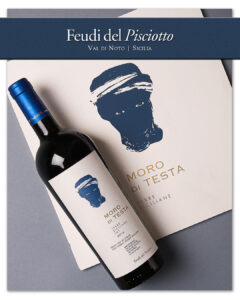 The vineyards extend up to an altitude of 300 meters above sea level, located on the edge of the Niscemi Sughereta Nature Reserve and a few kilometers from the sea: an ideal microclimate for the production of complex wines. And it is precisely from Piano Spineto, that is, from the highest part of the estate, that the Syrah grapes of this new red with great structure and longevity come. The sandy soils, which this variety prefers, and the location of the vineyard allow the harvest of excellent quality grapes which, combined with a small part of Nero d'Avola (10%), make up the blend of Moro di Testa. A wine that combines the elegance of an international grape with the power of a variety that expresses the essence of Sicily.

To highlight the Sicilian character of this wine, the image of the Moor on the label, taken from a sculpture by the great Caltagirone ceramist Giacomo Alessi, which recalls the history of this island, a crossroads of cultures and traditions, and in particular the occupation by the Moors of Mauritania which occurred around 1,000 AD.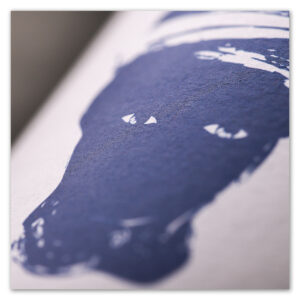 The 2019 harvest
The 2019 harvest was characterized by a mild winter and sufficient rainfall to replenish the water reserves of the land. However, spring recorded quite low temperatures compared to the average for the period, especially in May, with a consequent reduction in flowering and, therefore, prospects for a decidedly low production. In August, an ideal climate, without rain and not too hot, allowed for perfect ripening of the grapes, although slightly delayed compared to normal. The 2019 was a vintage characterized by a limited but very high quality production, which gave life to fresh and elegant wines.

Tasting notes
Intense ruby red color, Moro di Testa seduces the nose with the marked spicy notes, typical of Syrah grapes, in particular black pepper and cinnamon; on the palate, it offers a fresh and crunchy fruit, such as blackberry, blueberry but also currant and cassis, the latter typical notes of the finest Nero d'Avola. It is a red with great structure and extraordinary elegance that can be appreciated immediately but which can also evolve in the bottle for many years.

Wine pairings
Moro di Testa is a wine that lends itself well to various combinations. Excellent with main courses, from the simplest to the most elaborate, and with roasts, braised meats and stews.

Tags: Feudi del Pisciotto, Nero d'Avola, Sicily, Syrah, Terre siciliane, Val di Noto