Social Commitment
In-line with the vision developed at Castellare di Castellina of avoiding the use of systemic chemicals and with the design of the new winery at Rocca di Frassinello using the principles of gravity flow vinification, Feudi del Pisciotto has gone even further in actively promoting a social commitment towards the land that nurtures it.
And while Castellare di Castellina and Rocca di Frassinello lie in two different areas of the highly-celebrated Tuscany, Feudi del Pisciotto is located in Sicily, a region that more than holds its own in terms of its artistic and cultural heritage. If anything, the difficulty for the many monuments and works of art on the island lies in being adequately preserved and enhanced.

For this reason Feudi del Pisciotto has promoted an initiative that, with the involvement of the local authorities and the active and generous participation of the most important Italian fashion designers, has brought into being the Collezione Grandi Stilisti (Great Designers' Collection). A collection of great wines 'clothed' in labels created by the most famous names in Italian design such as Versace, Ferrè, Giambattista Valli, Alberta Ferretti and Missoni; some of the proceeds are donated to the restoration of one of the many works of art on the island, with the designers giving up all royalties.
This project made possible the restoration of a triptych in stucco by Giacomo Serpotta, one of the foremost artists of the Sicilian Baroque, dedicated to God and titled l'Eterno. The very same name that baptised the 100% Pinot Noir which, through the intuition of Giacomo Tachis, Feudi del Pisciotto began producing from the 2011 vintage, with a detail from the work appearing on its label.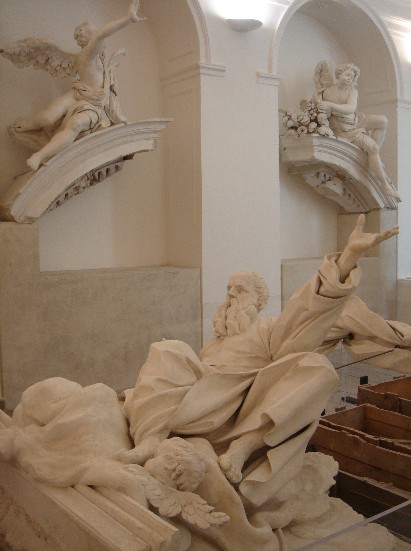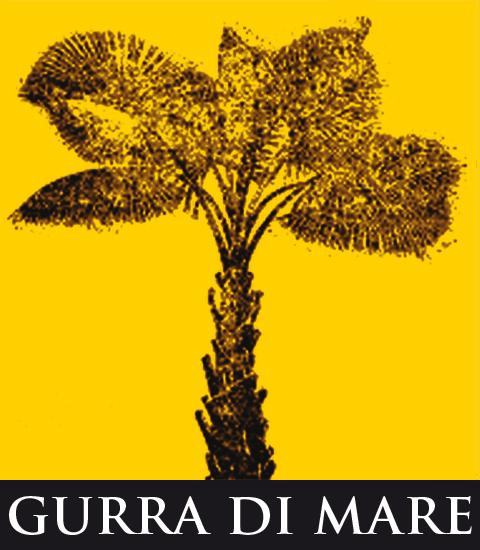 From 2004-2005, when the 'Punteruolo' (red palm weevil) appeared first in Liguria and then almost simultaneously in Sicily and other regions, including Rome, and quickly spread throughout the peninsula, palm trees in Italy have faced the greatest threat in their centuries-old history: Sicily alone has already lost more than 30,000 trees. Gurra di Mare has decided to donate some of the proceeds of its sales of wine and olive oil to drawing up an action plan to prevent the spread of this terrible scourge. While elsewhere the red palm weevil is known for the damage caused to plantations of coconut palms (Cocos nucifera) and date palms (Phoenix dactylifera), in Sicily its effects are mainly at the expense of the Canary island date palm (Phoenix canariensis), which is by far the most widespread palm species in both municipal areas and private gardens and provides particularly favourable conditions for the insect to establish itself. The work of Prof. Attilio Carapezza, published on the website ilpunteruolorosso.it, gives a systematic analysis of this phenomenon and advice about the best strategies for preventing it.
Go to Punteruolo Rosso web site
Find out more about our Sustainability