The first global digital vertical wine tasting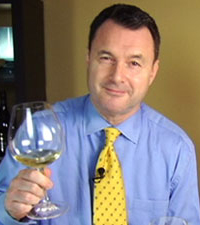 "I'd like to congratulate you on the great overall quality of the wines tasted.
Fantastic wines in which the character of the different vintages emerged clearly, as well as that of the various vineyards. Thank you for organising this wonderful tasting event."
Bruce Sanderson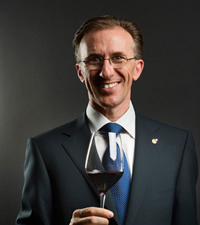 "I regard I Sodi di San Niccolò as a serious wine.
There are many wines on the market that are significant but recreational. For me, a serious wine is a wine for opening on life's important occasions."
Paolo Basso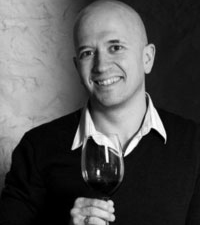 "I've already taken part in an equally ambitious tasting, but the audio and video quality were in no way comparable to what I've witnessed today.
The experience wasn't as rich and interactive as this. This is something completely new for me, that opens up new possibilities within my field."
Joe Fattorini
"In our culture, wine has great power to bring people together and create connections and bonds. Today we've been able to do this at the highest level. It was like sitting together with lots of people around a single table extending from Shanghai to New York, to share what our wines, though so characteristic and wedded to the land of their birth, Tuscany, have to tell the whole world". With these words Paolo Panerai, head of the Castellare di Castellina and Rocca di Frassinello wineries, described the first global wine tasting ever held, an event that he himself envisaged and strongly desired.
Four continents. Nine locations, all interconnected and in direct dialogue: Madrid, Munich, London, New York, Shanghai, Hong Kong, Johannesburg and New Delhi. In each an audience of wine journalists, experts and professionals of the highest level. An enormous organizational effort made possible by the technology of British Telecom, our partner in this extraordinary event. Technology for super-video conferences that the fashion industry is already using and now experienced for the first time ever in the world of wine. An undisputed success in the sharpness of the images, the sound quality and the possibility to communicate simultaneously between Asia and America, passing through Africa and Europe.
All of the participants tasted two sets of exceptional wines presented by Alessandro Cellai, head winemaker of all the estates in the Domini Castellare di Castellina group. The event began with a vertical tasting of the last six vintages of Sodi di San Niccolò, the flagship wine of Castellare di Castellina. 85% Sangioveto and 15% Malvasia Nera, I Sodi was the first Italian wine ranked in the Top 10 of Wine Spectator, the world's most authoritative wine magazine, and has continued throughout its history to win multiple awards without ever changing its blend based solely on indigenous grape varieties. The vertical tasting concluded with the presentation of what Cellai termed a "special guest", namely the 1986 vintage of I Sodi which is practically unobtainable on the market today, so much so that Panerai himself, to prepare for this tasting, had to buy two bottles at an auction in Germany for a price of over two thousand Euros. The opinion of the tasters was unanimous, first and foremost Bruce Sanderson, lead critic of Wine Spectator, in assigning the place of honour to Sodi di San Niccolò 1986 in their ratings.

This was followed by a tasting of all six vintages produced so far of Baffonero, the 100% Merlot made at the Maremma winery of Rocca di Frassinello. This winery is a jewel of architecture designed by Renzo Piano, where all vinification takes place without the use of pumps and solely exploiting the force of gravity. Baffonero is produced by the careful selection of grapes grown in the property's oldest vineyards. At the end of the tasting the opinion of the experts – from London to Munich and from Johannesburg to Milan – was once again unanimous in judging Baffonero to be a wine that has no need to challenge other wines, having as it does its own recognizable style in intensity and elegance. The final toast crossed all twelve time zones between the two most distant locations, so that while in New York it was 8 o'clock in the morning, with one guest commenting that it was "the best breakfast I've ever had", in Shanghai it was eight o'clock in the evening.
Gianluca Cimini, CEO of BT Italy, commented: "I've strongly supported this initiative from the beginning, since it exploits our best collaboration solutions and demonstrates our commitment to helping the many outstanding Italian companies to create innovative solutions with which to improve – through continuous evolution – their way of doing business. This creative use of technology enables us to enhance the quality, the innovative capacities, the local traditions, the craftsmanship, the professionalism and the attention to detail for which Italian excellence deserves recognition all over the world. This is what we call The Art of Connecting."