ROCCA DI FRASSINELLO AT 54TH VINITALY WITH TWO NEW TOP WINES: ROCCA DI FRASSINELLO BIANCO AND ROCCA DI FRASSINELLO SAN GERMANO
During Vinitaly wine fair, Rocca di Frassinello will present two new top-of-the-range wines: Rocca di Frassinello Bianco – Maremma Toscana DOC, 100% Vermentino, and Rocca di Frassinello San Germano – a grand cru Maremma Toscana DOC from Cabernet Sauvignon, Merlot and, in a smaller part, Sangioveto, harvested in the vineyards that grow on the hill of San Germano, where the vine was already cultivated 3,000 years ago by the Etruscans.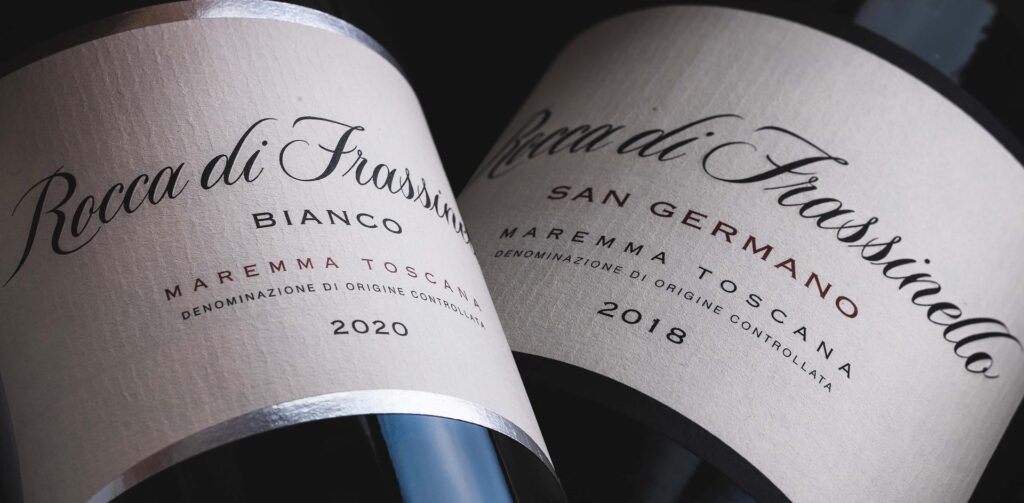 Two great labels that enrich the wine range of the cellar, designed by Renzo Piano in the heart of the Tuscan Maremma, and born from a joint venture between Castellare di Castellina and Chateau Lafite. Rocca di Frassinello Bianco is the best expression of Vermentino, a vine that, thanks to the unique characteristics of soils with a significant presence of calcareous marl and marl skeleton, combined with the benefits of the breeze coming from the nearby Tyrrhenian Sea, has found at Rocca di Frassinello an ideal terroir. The best bunches, carefully hand-picked and selected during the harvest, and 10 months of permanence on the lees, allow to obtain a white wine of great structure, with a full and silky sip, rich in floral aromas, citrus notes and with a mineral component which gives flavor in the finish. A harmonious and persistent white that is also very versatile, ideal to pair with grilled fish, shellfish and white meats. A wine that can age in the bottle for several years.



Rocca di Frassinello San Germano

comes from the best

Cabernet Sauvignon, Merlot and in a small part Sangioveto grapes

that grow near the Etruscan Necropolis of San Germano, one of the most important archaeological sites of the ancient city of Vetulonia (among the 12 capitals of the Etruscan League). Eight monumental tombs have been recovered and restored by returning some objects of the grave goods, such as fine painted ceramic and bucchero vases, goblets and cups for the wine consumption. All findings that testify how on these hills the cultivation of vines dates back to 3,000 years ago. A millenary history that has allowed the plants to self-select, naturally developing their defenses against climatic and biological adversities and thus obtaining healthier grapes of excellent quality.

Intense ruby red with garnet reflections,

Rocca di Frassinello San Germano

is an enticing wine starting from the nose with its notes of blackberry, currant, coffee and vanilla. In the mouth it unveils a great structure being also harmonious and elegant thanks to the freshness given by Sangioveto. A wine of great persistence that combines strength, intensity, elegance, with soft tannins that make it round in the mouth. A red that goes well with roasts, game and aged cheeses.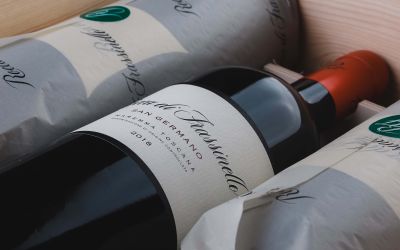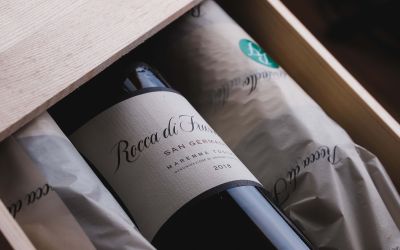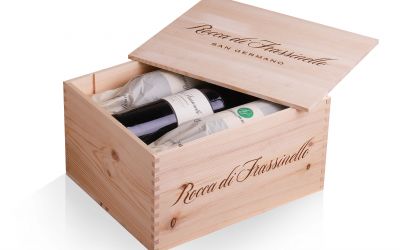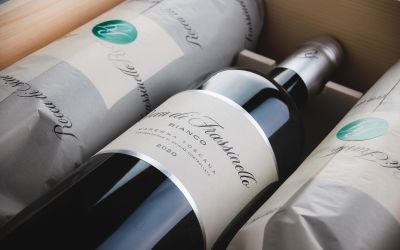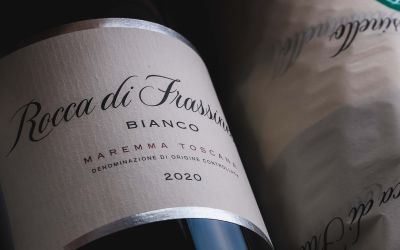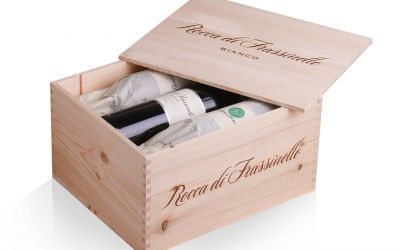 Tags: Cabernet sauvignon, Merlot, New Grand Cru, Rocca di Frassinello Bianco, Rocca di Frassinello San Germano, Sangioveto, Vermentino, VINITALY 2022