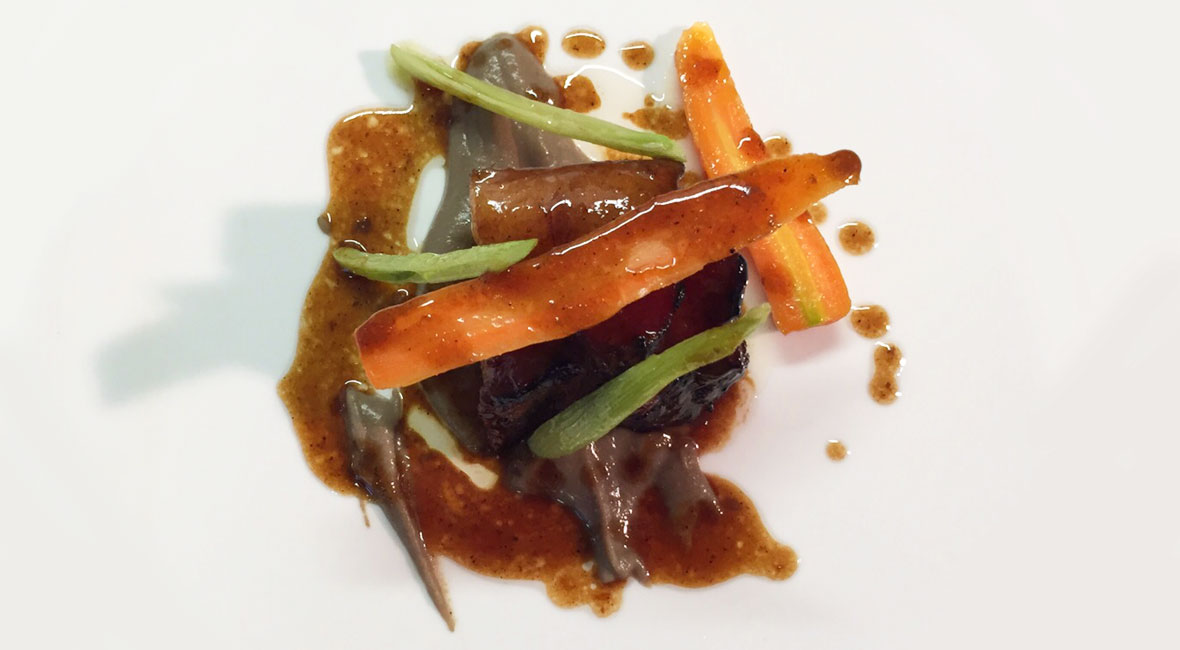 Piglet shoulder with carob
Suggested wine pairing:
L'ETERNO produced by Feudi del Pisciotto

An expression of clear Burgundian character, consistent, but at the same time exceptionally fine and elegant.
Chef FRANCESCO PATTI Ristorante Coria in Caltagirone (CT)
Ingredients for 4 people:
Ingredients for the burger:
600 g shoulder of black piglet
180 g cream of black lentils
4 novella carrots
200 g fennel seeds
50 g meat sauce
20 g of carob syrup
Preparation of the cream of lentils:
Soak the lentils in cold water overnight. Sauté the celery, carrots, onions and fennel; add the lentils and water and boil for approximately 30/40 minutes; blend the cooked lentils until you obtain a cream and strain. Blanch the carrots and fennel and then sauté in a pan with garlic and rosemary.
Preparation of the piglet:
Char the piglet and then vacuum cook at low temperature for 20 hours at 64 °C. Cook the piglet in a pan with the meat sauce and the carob syrup. Serve the warm piglet on the cream of lentils.